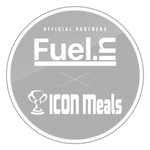 official partner
Fuelin x ICON Meals
We honor your commitment to your health and nutrition. ICON strongly supports Fuelin's mission of making it easy for you to know how to eat and perform your best in sports and daily life. ICON Meals is here to take even more of the guesswork and uncertainty out of your day-to-day nutrition needs. Work with your Fuelin app's personalized recommendations and get your meals delivered straight to your door. No cooking, no mess, 100% nutrition and macro focused - without skimping on flavor!
Get Started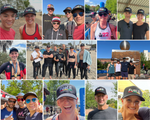 We have you covered with personalized, results-driven meals powered by fuelin, delivered by icon
Use ICON Meals to fill in amongst the food you prepare for yourself, or skip the grocery store and cooking altogether. With Fuelin and ICON Meals, you can trust that your food is being prepared with your personalized nutrition needs in mind.
Chef Prepared
With always-fresh ingredients in our USDA certified kitchen.
Shipped to you
Delivered to your door. Just heat & eat in minutes.
Chef Prepared

With always-fresh ingredients in our USDA certified kitchen.

Shipped to you

Delivered to your door. Just heat & eat in minutes.
Select your Fuelin recommended box below!
Red Box
Yellow Box
Green Box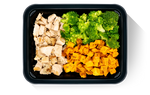 Our Iconic Process
HOW DOES ICON MEALS WORK?
From our chef-inspired creations to heat-and-eat meals delivered fresh to your door.ICON Meals is an industry leader in fresh, clean, USDA inspected meals that help you save money, get back precious time, and helps you reach those health goals... or just stop eating junk every day!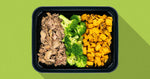 How We Cook

All of our meals pass through rigorous food & safety inspection tests daily and are prepared fresh in aUSDA certified kitchenensuring you the safest cooking process in the industry.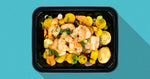 How We Pack

ICON is an industry leader utilizing vacuum seal technology. Each meal is plated in a 100% recyclable microwave-safe food container and vacuum-sealed to retain freshness.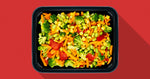 How We Ship

All your meals are delivered in a recyclable corrugated box with a special environmentally safe thermal liner and dry ice to make sure your meals are in optimal condition.
THE INDUSTRY LEADER IN
FOOD SAFETY
What makes ICON Meals the BEST when it comes to food safety with our USDA certified kitchen.

State of the art Facility
With nearly 30,000 sqft. of facility space in Texas, we have and continue to make investments in leading edge cook/chill technology and conveyor plating systems. Each and every one of our meals is packed and sealed in a 38 degree cold packaging room to maintain ultimate freshness of our product.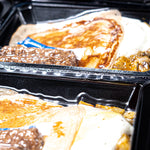 USDA Certified
Not all food-prep companies are created equal! We are inspected daily by theUSDA (U.S. Department of Agriculture). All of our label claims and Nutrition Fact statements areFDA compliantand have been lab tested by a third party guaranteeing accuracy. We are aHACCP and USDA compliant facility(Hazard Analysis & Critical Control Points) following documented and state approved SOP's and SSOP's (Standard Operating Procedures and Sanitation Standard Operating Procedures).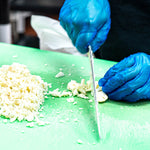 Sourcing Top Quality Products
Quality and safety are top priority in our kitchens.Our food products are carefully sourced and received each day, from the highest quality food purveyors in town, including local farms. Regular quality assurance visits to all suppliers are made by our Culinary Officers and purchasing partners in order to ensure compliance. Always fresh, never frozen, our meals are prepared from scratch every day under the supervision of our Culinary Officers and in-house Dietitian.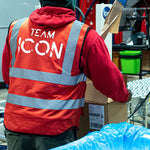 TRAINING, CERTIFICATIONS AND INSPECTIONS
We are a licensed food manufacturer and state inspected Texas meat & poultry facility. There are a lot of ready-made meal companies out there, but the majority of these businesses are not legally able to sell meals wholesale; however most of the wholesale accounts aren't aware of the laws preventing these sales or benefits of doing business with a certified kitchen.

All foods are handled and prepared by trained employees wearing hair protection and gloves. Color-coded food preparation equipment and utensils ensure food ingredients are at minimized risk of cross-contamination. ICON Meals is audited regularly by local, state and national agencies to ensure compliance. We pride ourselves in attaining the highest audit scores. Our Department of Health Inspection results are available upon request. To ensure all meals remain at the optimum temperature during transport and upon delivery, we designed our own thermally-insulated cooler bag, which is packed with dry ice and sealed shut to ensure no tampering and that client's meals arrive safely.